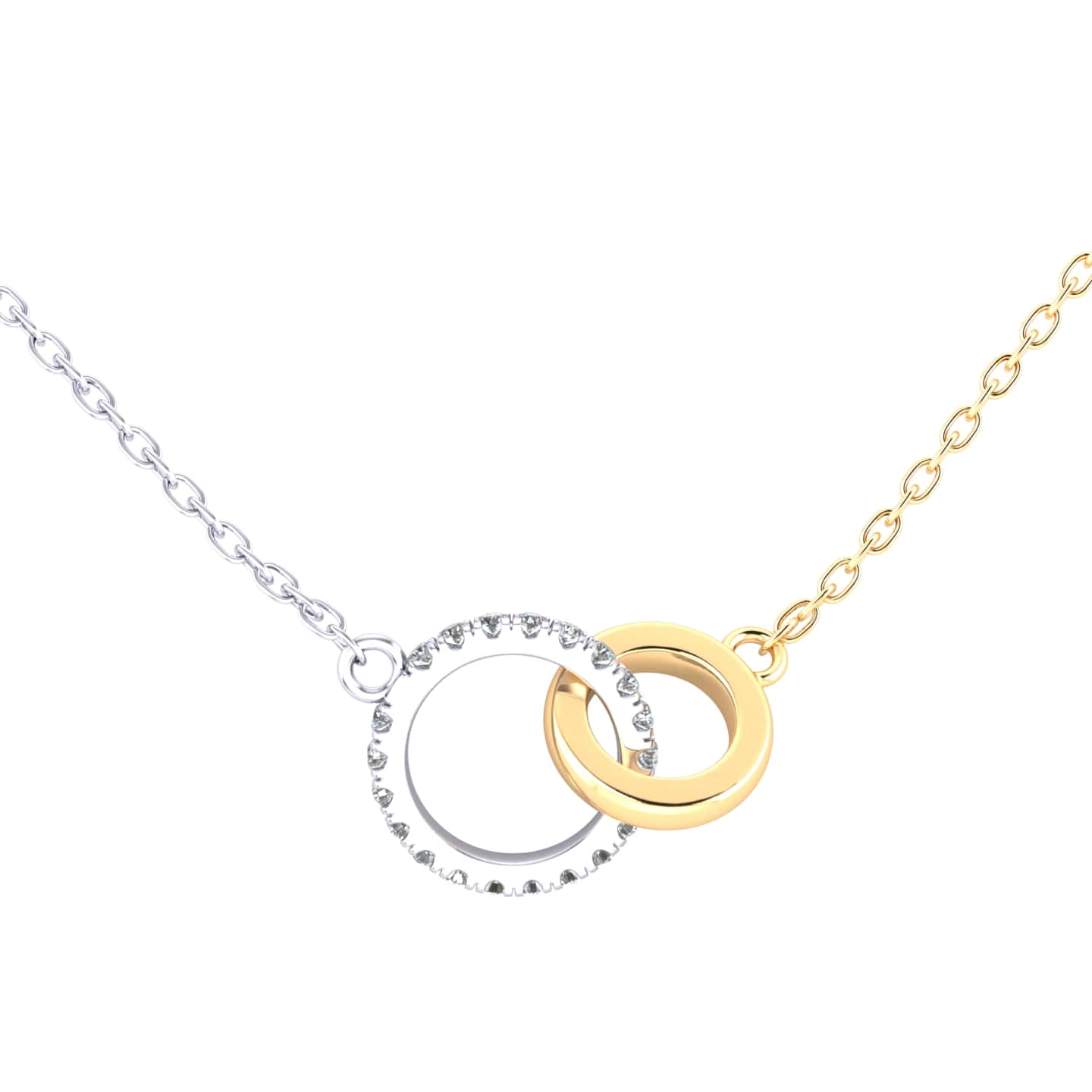 Interlocking Circles Necklace
$445.00
Regular price
$745.00
Our Interlocking Circles Necklace is a beautiful piece of jewelry for mom. This elegant necklace features two circles that are interlocked, symbolizing the unbreakable bond between a mother and child.

One of the circles is made from white gold and adorned with sparkling diamonds, while the other is slightly smaller and made from solid yellow gold. The contrasting colors and textures create a unique and eye-catching effect that is sure to impress.

The necklace is made from high-quality materials that are designed to last, ensuring that it will be cherished for years to come. It comes beautifully presented in a JustDesi gift box, making it the perfect present for birthdays, anniversaries, Mother's Day, or any other special occasion. 

If you're looking for a gift that symbolizes the special bond between a mother and child, look no further than the Interlocking Circles Necklace. There is a matching bracelet. So consider building her jewelry wardrobe with the Interlocking Circles jewelry. Order yours today and show the special mom in your life just how much she means to you.
Interlocking Circles Necklace
$445.00
Regular price
$745.00