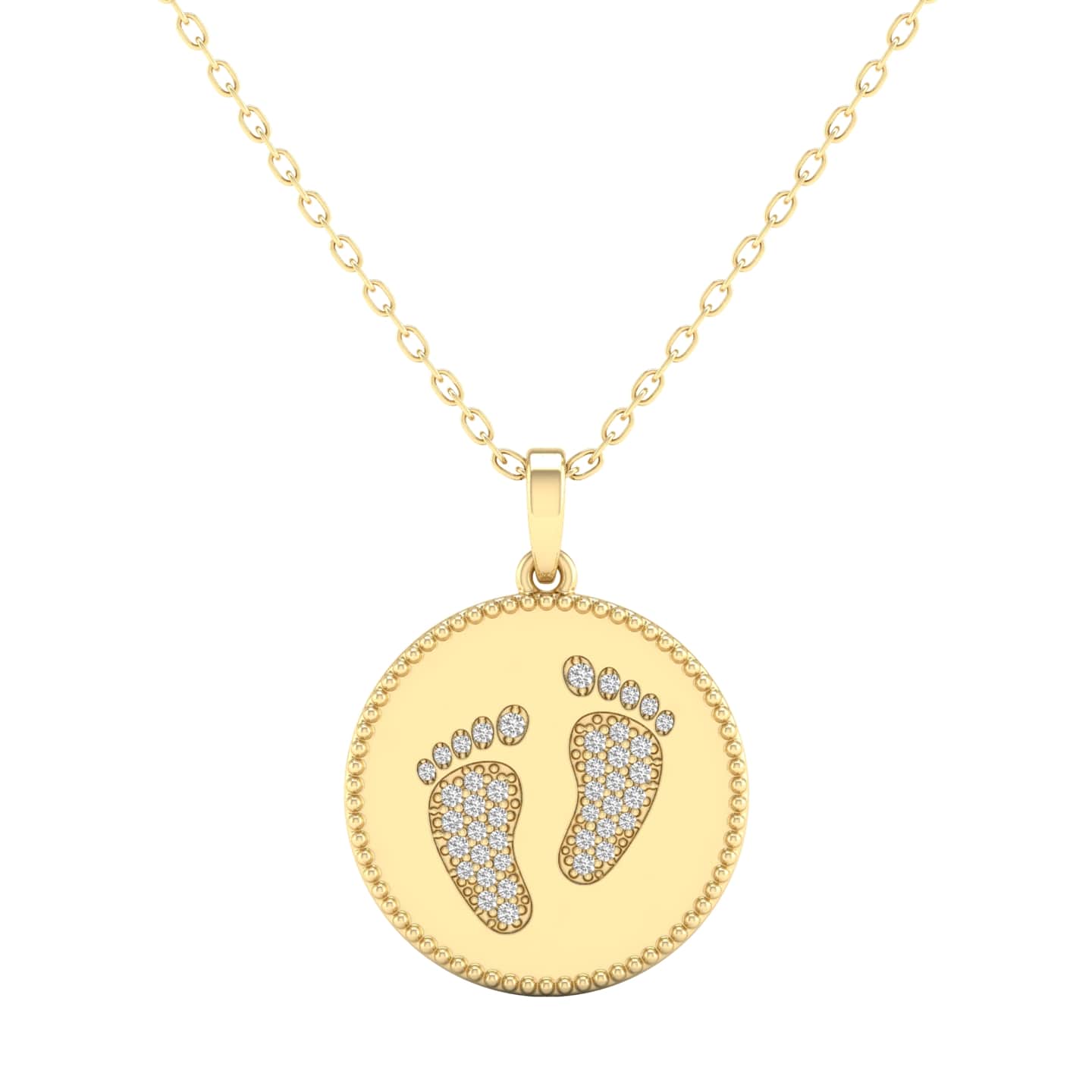 Footprints of Love Necklace
Introducing the stunning Footprints of Love necklace - a beautiful and unique piece of jewelry that is perfect for any mom or new mom in your life. This exquisite necklace features a delicate pendant adorned with tiny footprints crafted from sparkling diamonds.


Each diamond has been expertly cut and placed to create a shimmering effect that is sure to catch the eye. The pendant is made of gold and designed to last, ensuring that this necklace will be treasured for years to come.

The Footprints of Love necklace makes a wonderful gift for any occasion, whether it's to celebrate the birth of a new baby or to simply show a mom how much she is loved and appreciated. It comes beautifully presented in a gift box, making it the perfect present for birthdays, anniversaries, Mother's Day, or any other special occasion.

The necklace is designed to be both elegant and versatile, making it the perfect accessory for any outfit. Whether you're dressing up for a special occasion or simply want to add a touch of sparkle to your everyday look, the Footprints of Love necklace is sure to make you feel special.

If you're looking for a gift that is both meaningful and beautiful, look no further than the Footprints of Love necklace. Order yours today and show the special mom in your life just how much she means to you.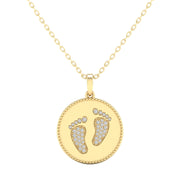 Footprints of Love Necklace